Outdoor advertising has never been as popular as it is now. Under the conditions of the ever-changing business environment, competitiveness, and willingness of all companies to attract as many customers as possible, all entrepreneurs are looking for effective techniques which will make their business appear as the best option in the present-day market.
It may sound not very convincing at the times of high technologies and online marketing strategies that printed banner advertising is a great method of promotion but is actually so! No matter which business or event is to be advertised, the people will undoubtedly have their attention grabbed by a bright piece of vinyl, especially if the design and text are visually pleasing and thought-provoking.
Time is money, and people now have no spare hours to read through long texts or go from one store to another store comparing prices and looking for the best quality products. Seeing a banner with the most important details, they will remember not everything; however, the idea of where they can purchase something they need, where a tradeshow will take place, what kind of a parade will be organized in a week, which school parties will be held next month, and hundreds of other useful hints will stay in their memories.
Banner advertising can also be related to the display type of promotion. The visual nature of the vinyl banners and a combination of text, images, and coloring capture the passers-by, remind them about the things they wanted to do, and encourage them to try something new.
Printed Vinyl Banners: Enjoy the Quality and Visibility
There is no other such affordable method to ensure the visibility of your intended message as getting your vinyl banner printed. Modern production ensures getting full color products designed wither vertically or horizontally, both for being placed outdoors and indoors. We print the vinyl signs to all needed sizes suitable for accommodating all kinds of events and occasions. Our customers order custom vinyl banners for parties, meetings, corporate events, stadium sports events, church holidays, and dozens of other occasions which they want to remember and advertise among the people. Professionally printed banners are always weather-proof; thus, you will have no problem with displaying them in any weather.
Select the size of your banner, decide how you need the placement of the grommets done, choose between the simple straight cut, pockets, hems, and other types of finishing, and get a customized design no other company will get. Think about the design and images you want the customers to see. However, if you have no ideas regarding the design or you want it enhanced by an expert, no problem. Experienced designers have a lot of samples for you to see and decide which of them you would like to use in your advertising campaign. Ask as many questions as you need, and the staff will provide all details about the banner printing projects and the most effective techniques to be used.
Production: How to Make Vinyl Banners a Real Bargain
Printing of vinyl banners is typically done on 13oz thick material which is suitable for numerous purposes because of its undeniable virtues. One of the features which attract a lot of business to this type of material is its weather-proof quality. A combination of excellent qualities of vinyl and high quality and the latest technologies of printing does wonders. Vinyl is a water-proof, sun-proof, scratch-resistant, and sturdy material. Moreover, the special printing of UV resistant type lets the vinyl banners have the print quality preserved without any fading even in the harsh sunlight. Outdoor advertising cannot be fancied without vinyl as material.
If you decide on the banner hemmed on four sides, it will add to the strength of the banner and prevent it from tearing. Along with hemming, grommets which often go with good quality banners ensure convenient hanging and ruining of the banners in the corners. Moreover, heavy mesh vinyl banners are recommended when the banners are exposed to wind and possible rain. Other types will be best for large-size images used to cover the windows or to drape across the frontage of the office. A banner can serve both as a banner and a protective barrier, and that advantage is frequently used at construction sites.
Outstanding Uses for Outstanding Customized Banners
Excellent banners of high quality are perfect as there is a wide selection of alternatives for those who want to enjoy purchasing choices. All your thoughts can be brought to life in no time. If your business is arranging a sale in a week, it is a must to make as many people as possible about that. You will be amazed at how well a banner can sell if placed in the proper setting and at the right time. It is a suitable technique for various applications in a number of areas. Clear letters, a nice slogan, and bright colors do the job: all people passing by will pay attention to the sale you are going to have. If you set your banner in a high-traffic area, you will have a guarantee of sales.
If your school is having an open day or a holiday for all the parents, it is a great idea to place a banner and let everybody know about the time and place of the occasion. Moreover, it is a brilliant idea to demonstrate some of your achievements and successes using a banner with the results. Coming on site, the visitors will have a chance to get all the information you want to share with them.
If you have a hand car wash, you can make it much more popular than an automatic wash. Make your car wash stand out among the competitors with a banner that speaks out and catches the interest of the car owners. Assist your business with visible arrows in the banner placed on a busy street, and the drivers will know where to go to have their cars washed.
Real estate agents frequently make use of well-made banners to sell a house or an apartment quickly. Advertisement of the rentals and housing assets are easy if the details are given in a banner and people can get the idea about what is on sale from first sight. The house can get off the real estate market in a flash if the agents use outdoor vinyl banners.
Message, Location, Placement, Design – Cornerstones of Success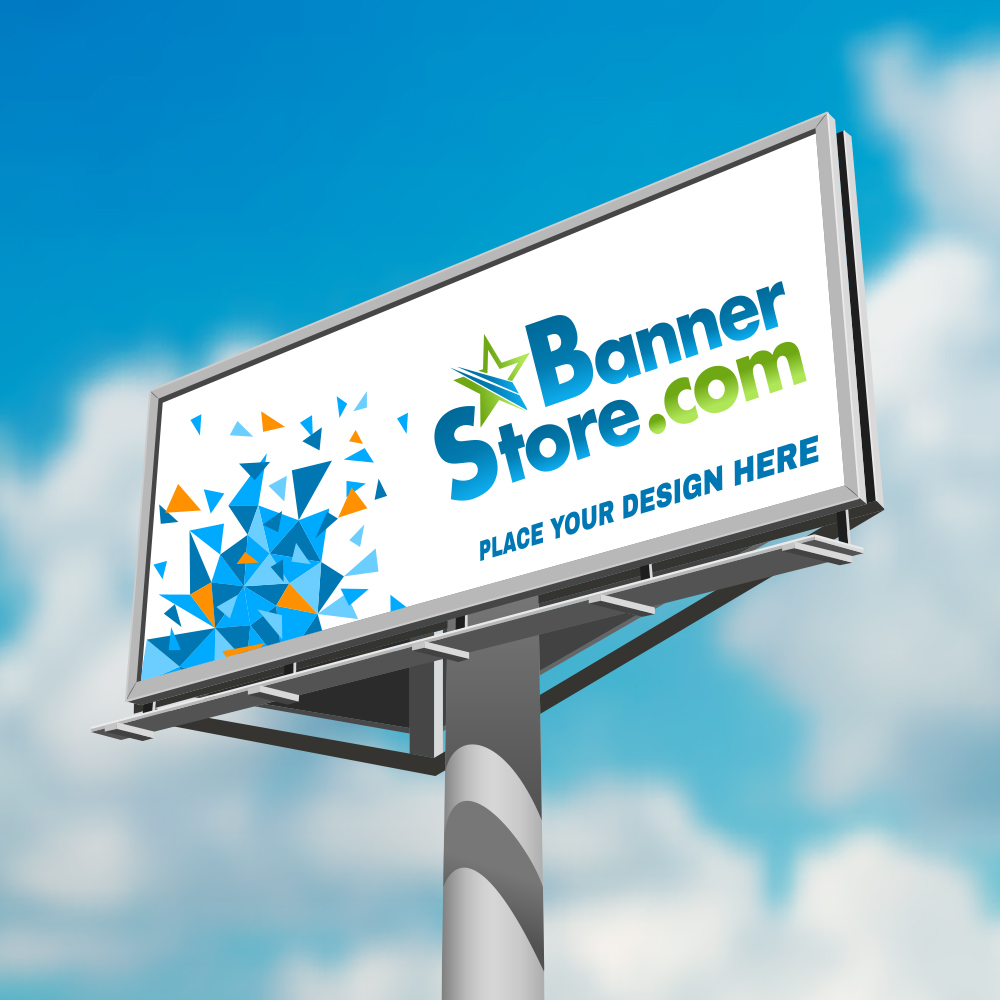 Brand promotion with the help of a vinyl banner is a trend to follow nowadays. However, poor consideration and lack of attention to detail will lead to failure that will make you regret using this advertising technique. Do not lose your message! Take some time to consider the most suitable and persuasive message, the best location, the most impressive combination of colors, graphics and fonts, and graphics, and all other factors to be successful and have a real bargain with your customized banner.
Keep the message short if a banner will be used just for driving the traffic, increasing visibility, or short-time sales as this brevity will have a long-lasting effect. Busy customers never read more than several words passing by. Even the indoor signs should not have long text included. Not more than fifteen words – that is the rule. Persuasive language, nice design, and a call to action – here you go, all customers are yours.
Note that the location of your business and your banner placement have the same importance. Catch the attention of the pedestrians and drivers with large banners in busy places. Do not confuse your potential customers with unclear messages or hardly visible text. Lead your customers inside to the advertised products and strike their interest.
Clean design is one of the factors which add to the visibility of the message and the impact of the banner itself. Try a combination of black text on a yellow background, black text on white background as well as white on blue, and yellow on black to make your potential customers remember you. Two different colors combined or an effective combination of fonts will be favorable; however, a mixture of too many colors can distract and even irritate. Make sure that the resolution of the graphics is high and the printing is done properly.
Ordering from Bannerstore.com, one can be absolutely sure of the quality of the ordered banners. Top quality printing in full color, heavy materials suitable for outdoor and indoor use, customized sizes along with the standard ones, with the possibility to add the optional pole pockets and grommets make you believe that the whole variety of banners is presented here. There is no need to look for any other online companies which deal with this type of advertising as you have already found the best one. We do everything possible to drive your sales and help you stand apart from your competitors. The number of potential and current clients will grow considerably if you make use of our marketing materials and the expertise of our knowledgeable team. We will help you get oriented in the enormous world of options and products, and you will definitely find the right solution for your unique business with the professional assistance of Bannerstore.com.